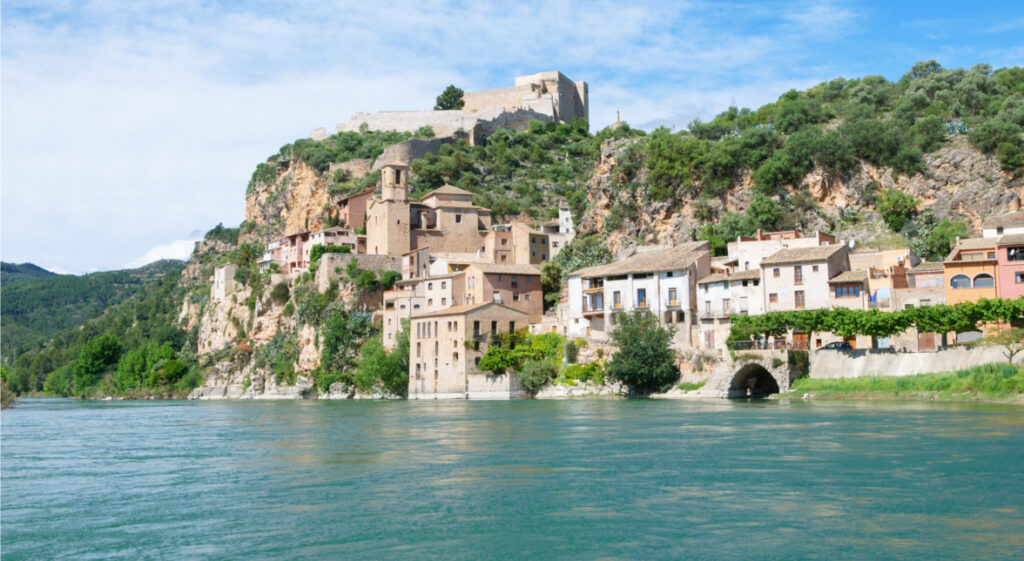 Set in the beautiful Tarragona countryside, Móra D'Ebro is situated on the banks of the famous Ebre River. Within easy reach of Reus, Barcelona and Valencia airports and only half an hour from incredible beaches and the historic Roman city of Tarragona, Móra is a fantastic centre from which to explore this fascinating region.
The climate is lovely most of the year, even in February and November daytime temperatures are up around 18 degrees, with July and August regularly hitting the mid to high 30's. Spring and autumn are perfect times to visit us for activities, with the advantage of more competitive
flight prices.
Our modern four bedroom apartment is close by in the the local town with facilities including restaurants, bars, shops, banks, supermarkets and swimming pools.
With mountains and endless trails to one side of us and the river on the other, there are numerous activities to try out.
If you simply fancy relaxing, head to the beach, the town pool, local potteries, take a vineyard tour, boat trip or just put your feet up and relax.
Nick & Debbie
HOSTS
Nick and Debbie love the countryside, the weather, the culture, the cuisine and the pace of life that only Spain can offer.
"We look forward to guests coming to stay and showing them a taste of Catalonia and all it has to offer. We live close to the apartment and are on hand to help with queries and advice."