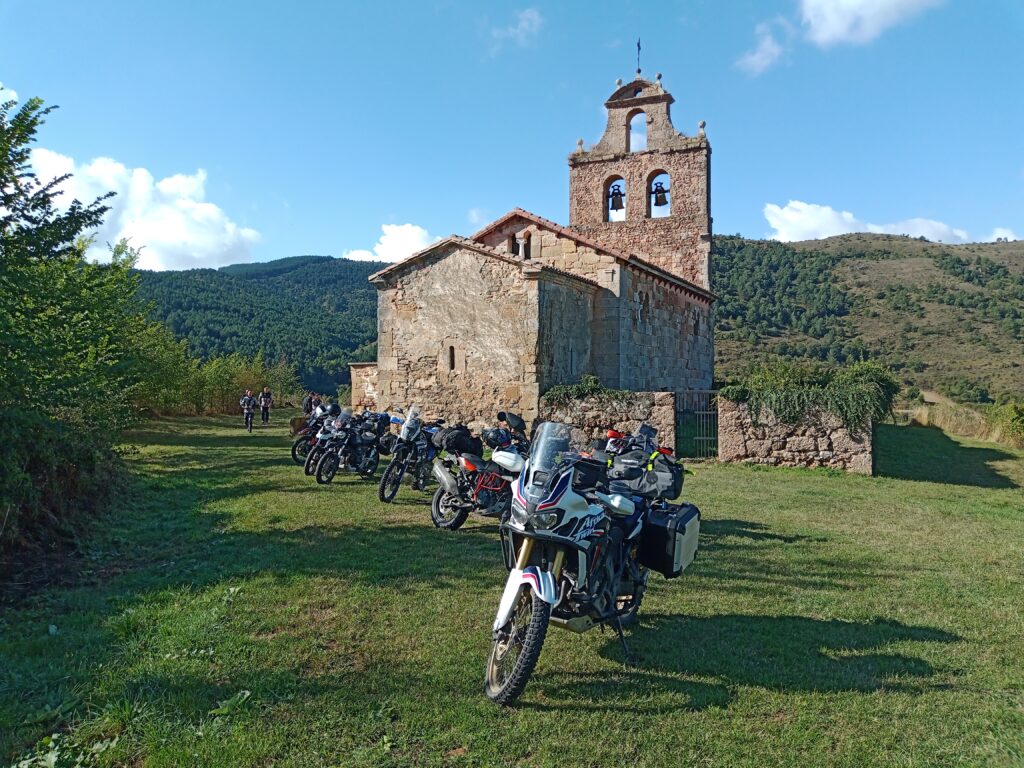 I was invited along to help out on the first Vida Aventuras tour run by our friend Duncan Gough, which took place in late September and early October 2021. Duncan met a party of riders at Santander and I rode across to meet them at Burgos. On the way from Tarragona I visited the ruined but preserved town of Belchite in Aragon. This eerie place was pretty much destroyed in the Spanish Civil War but has been kept as a memorial to those who died there. It has been used in several films and TV series.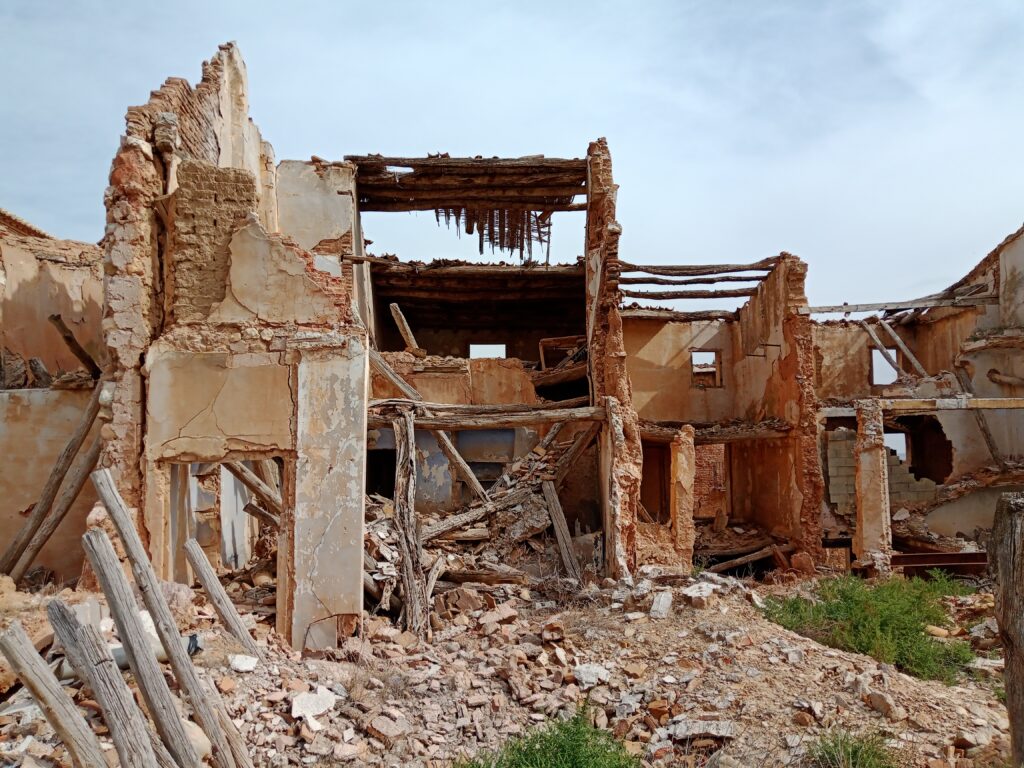 The ruins of Belchite preserved as a memorial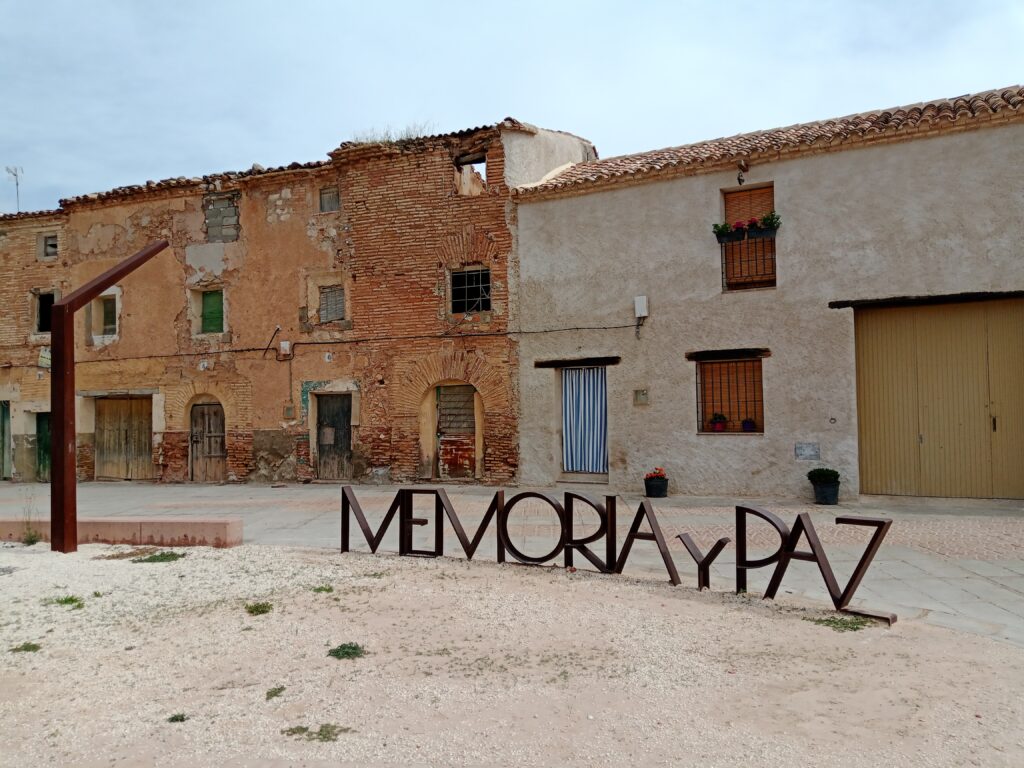 The customers wanted a mixture of excellent tarmac routes, some off road riding and tuition while taking in some of the fantastic sights and experiences that Spain has to offer. The first day of the tour proper was spent trying some trails south of Santander with local guide Jesus. We all met up on the friday night in the beautiful city of Burgos where we had an excellent meal and a few drinks to kick it all off. Burgos is often overlooked as riders blatt past heading south but it's well worth a visit a day spent exploring.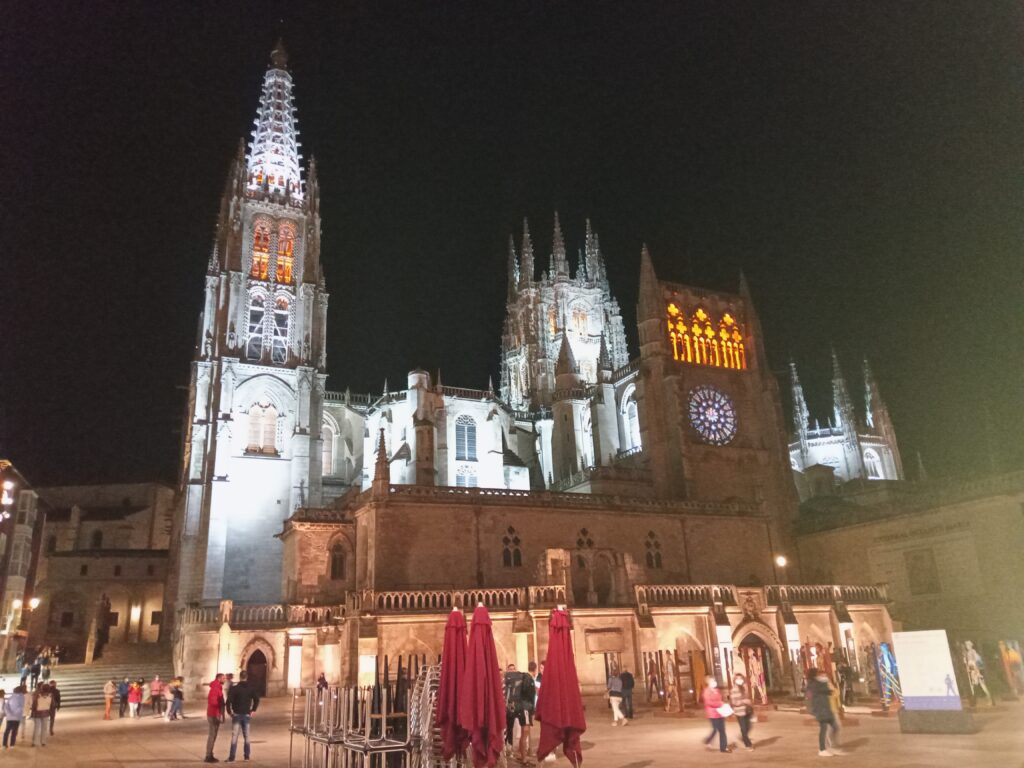 Burgos Cathedral
The next day we headed East along some lovely roads in the morning and in the afternoon took a loop up through the mountains in the Sierra de la Demanda. The track is gravel but do-able on most adventure style bikes.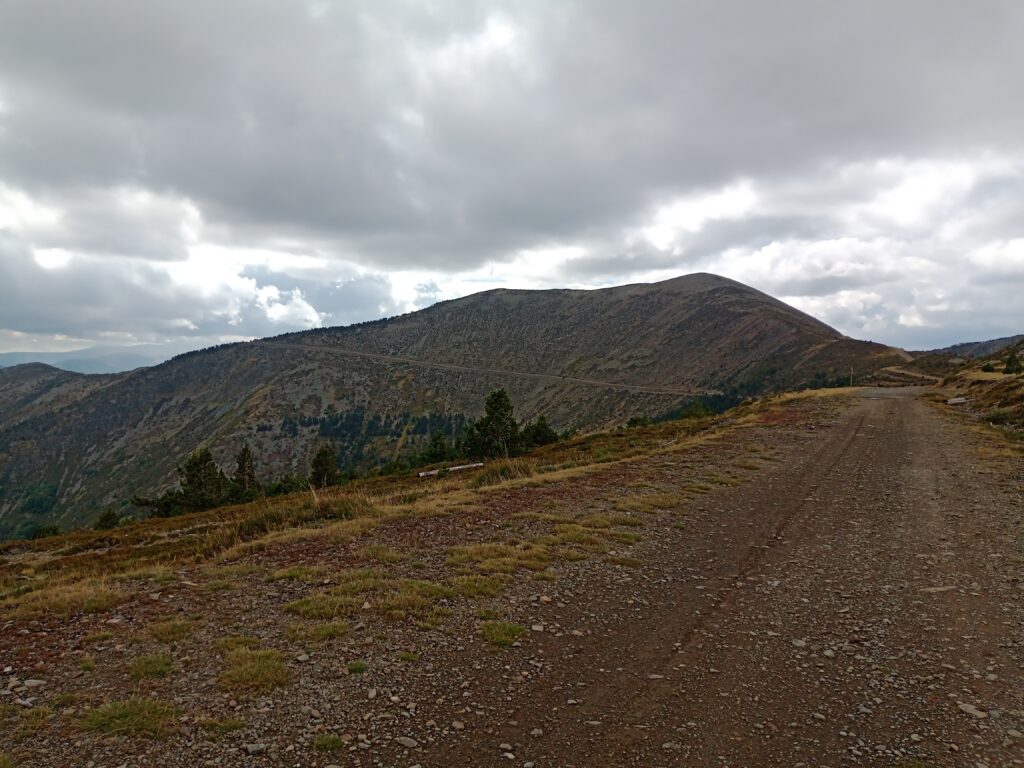 Incredible views from the Sierra de la Demanda
We stayed in a lovely hotel at Villafranca and the next morning we rode the Badlands of Bardenas! A fascinating place, like riding across a film set. Again, gravel roads but quite passable for most motorbikes.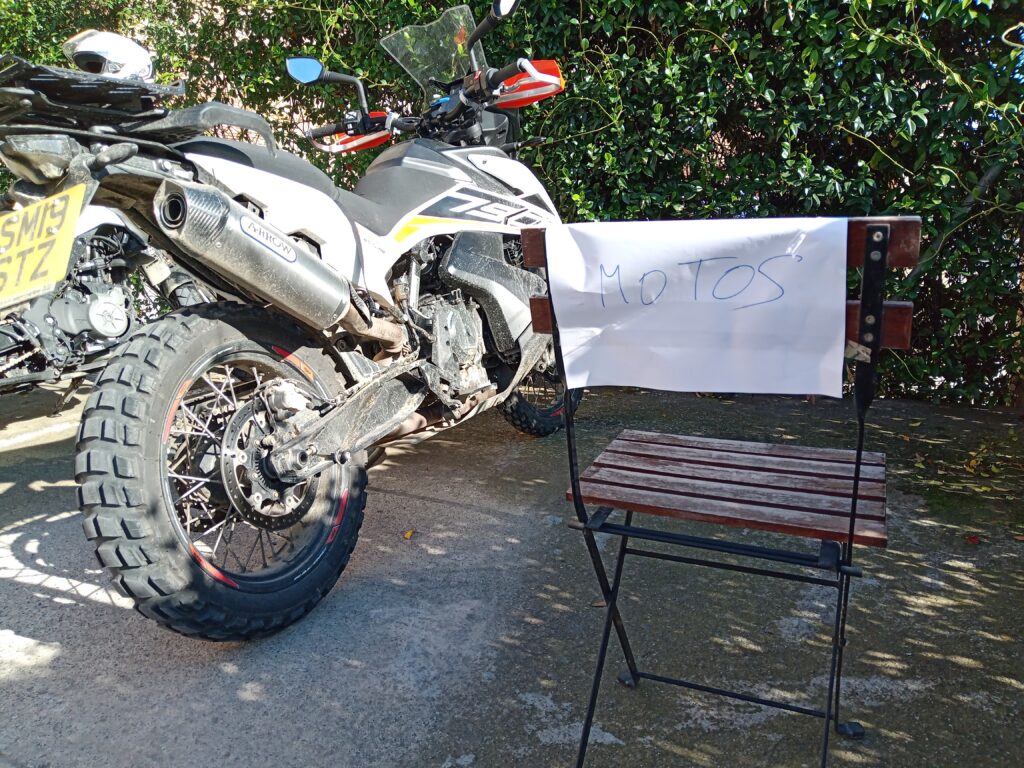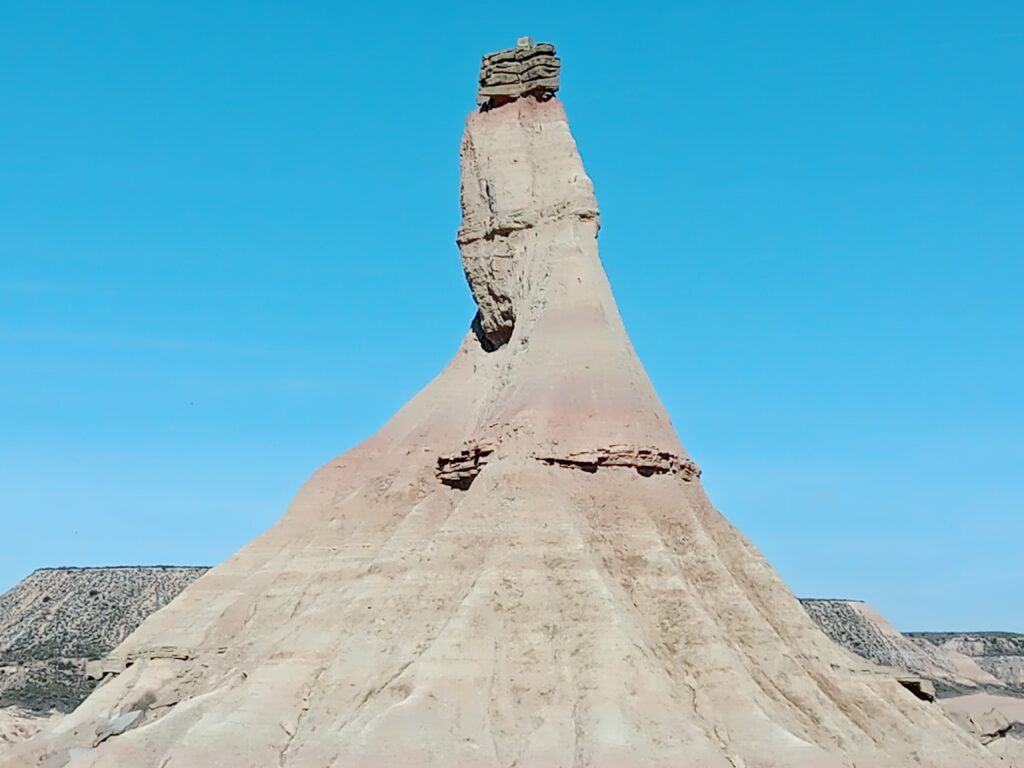 From the desert to the mountains and we found some brilliant twisties and even a castle from the Game of Thrones, whatever that is!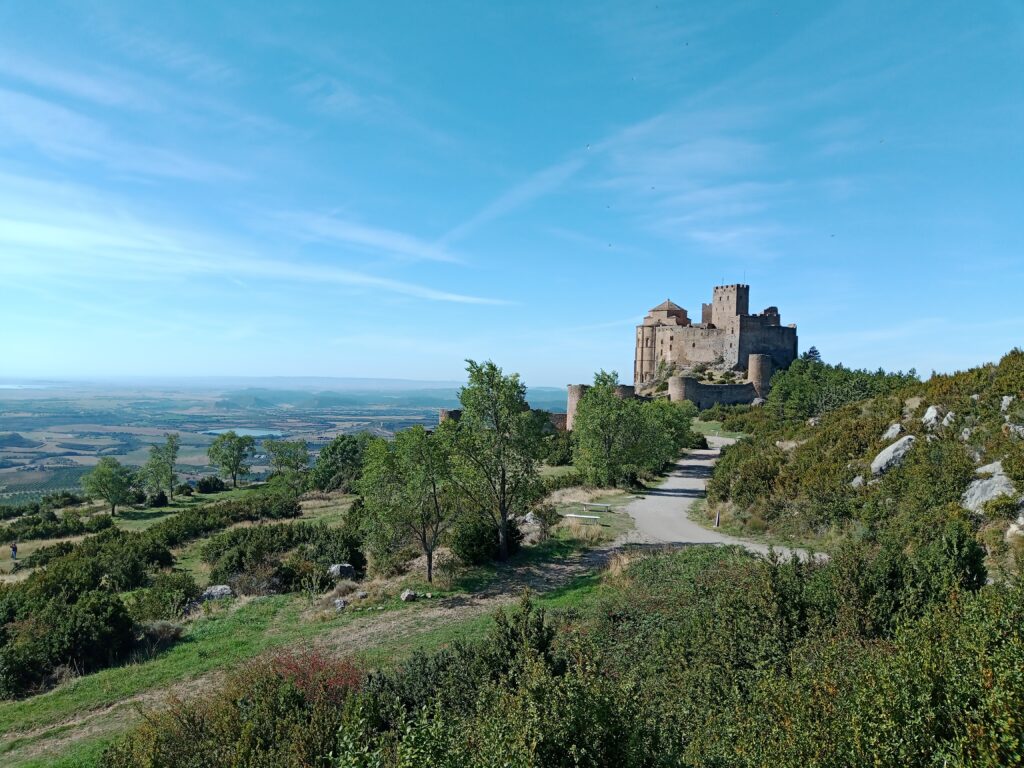 The afternoon saw us finishing up at another stunning hotel higher up in the mountains. We were the only guests and kept the barman up longer than he would have hoped. The next morning we hit the trails again and headed over the mountains towards our next destination. Again, spectacular views and great riding. The riders were all on big adventure bikes that handled it all superbly.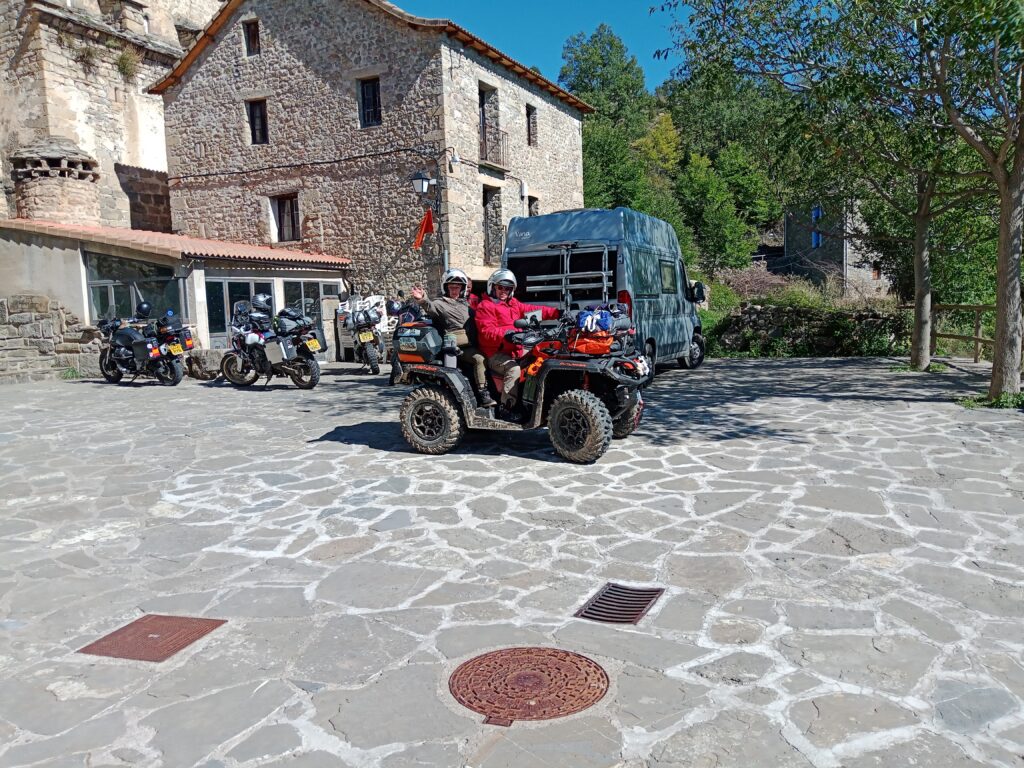 Our next stop was Enduro Park Isabena, a biker mad place with chalets and camping areas, a great bar and restaurant plus an enduro school. Bikers from all over Europe gather here. You can rent motorbikes at Isabena for a day and hit the trails or the roads. We did a morning of Enduro School, which was great, followed by a guided trail ride in the afternoon. If you are tempted by a Beemer and want to see what they will really do, this a great opportunity to check one out. You can also use one of their CRF250s. Guess what I chose? This was a really good day and we spent a couple of nights there before heading South.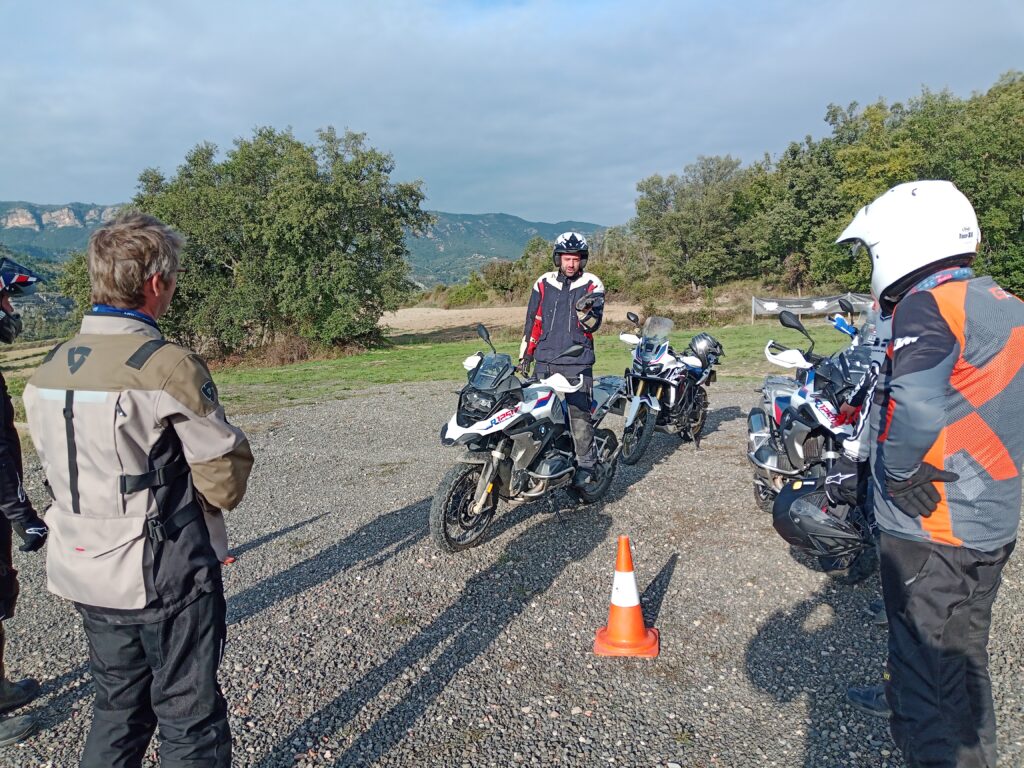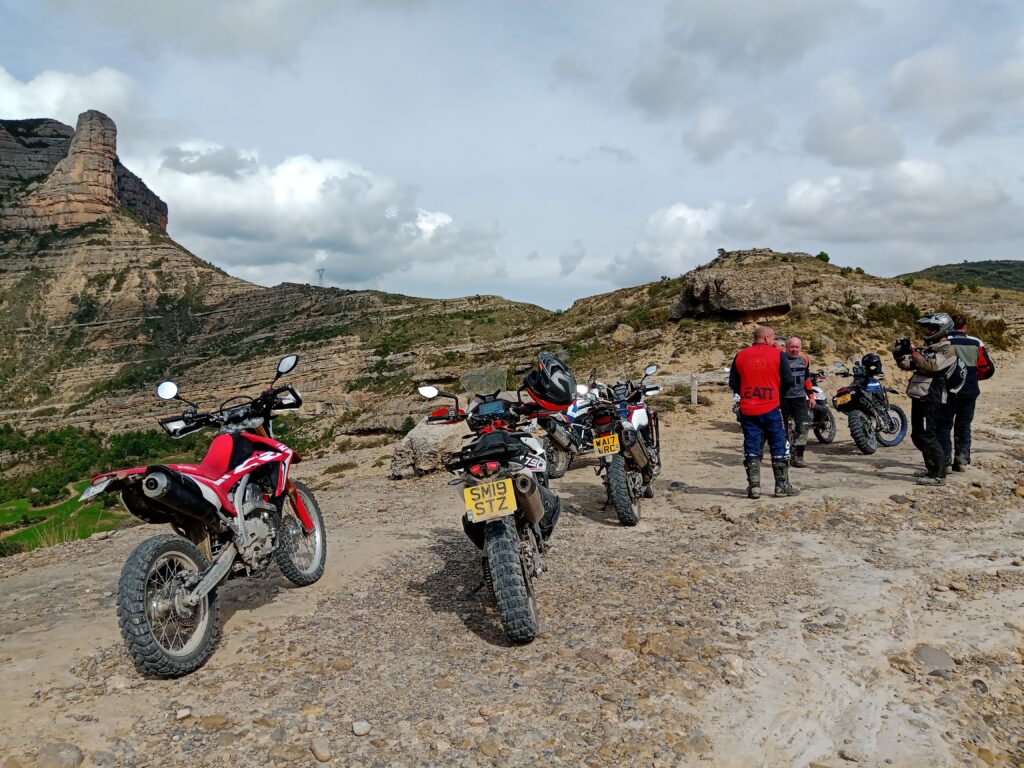 The next day we set off towards Tarragona. It was a lovely ride in the warm late summer sunshine and we stopped on the way for breakfast and lunch before arriving just a couple of miles from the Med at Mas del Maco. This lovely rural place is run by good friends of ours and is ideal for larger groups with its own restaurant and pool. A perfect place to relax after much motorcycling activity.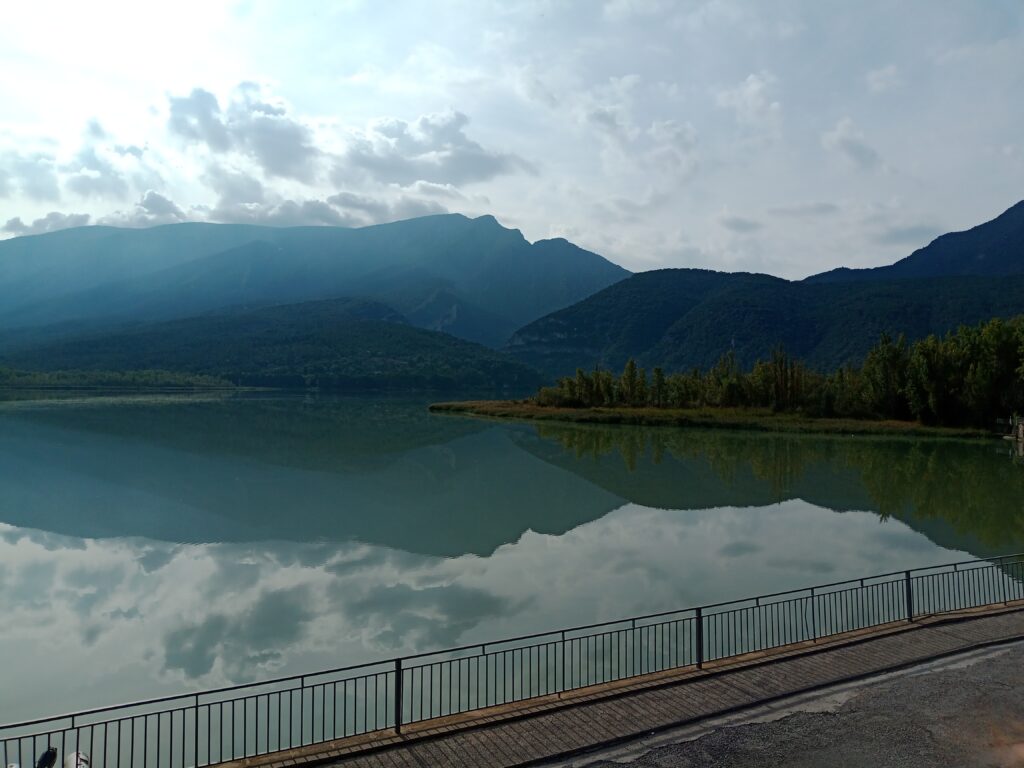 The next couple of days were unscripted so the riders could choose to trail ride, a local road ride, hit the beach or try kayaking or other activities. It was decided a morning trail ride would be perfect followed by a trip to the Med for a beer. I took everyone out on some trails I know around our area which everyone was impressed with. An afternoon off was spot on, especially as the weather was lovely, think a warm British summer's day but in October. the last day before the trip back was spent relaxing and winding down.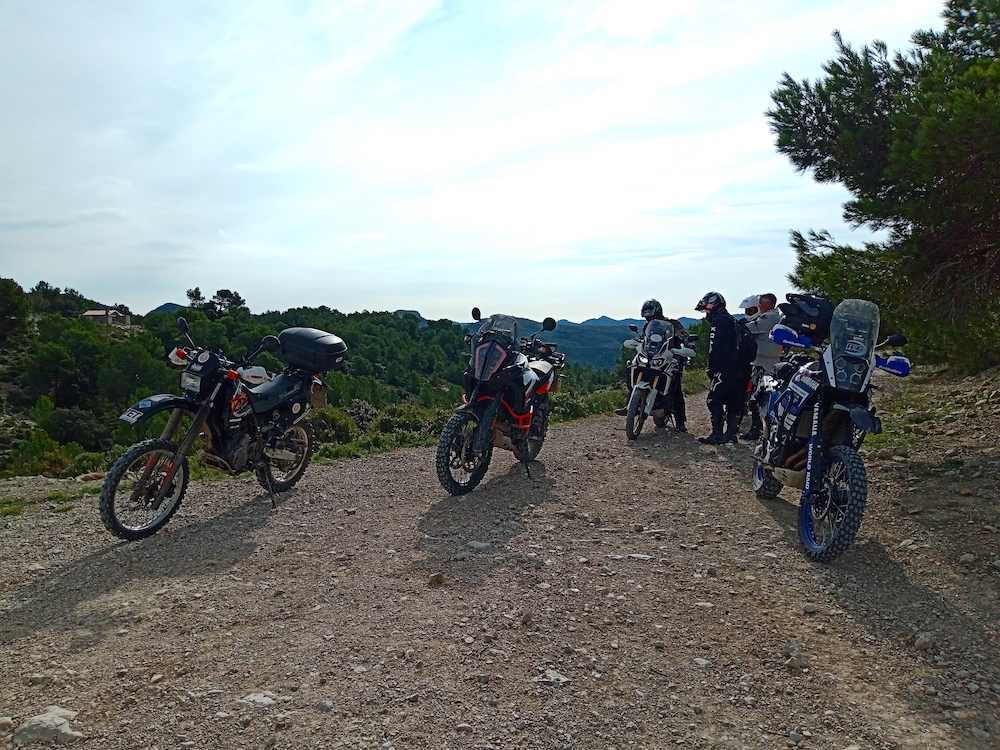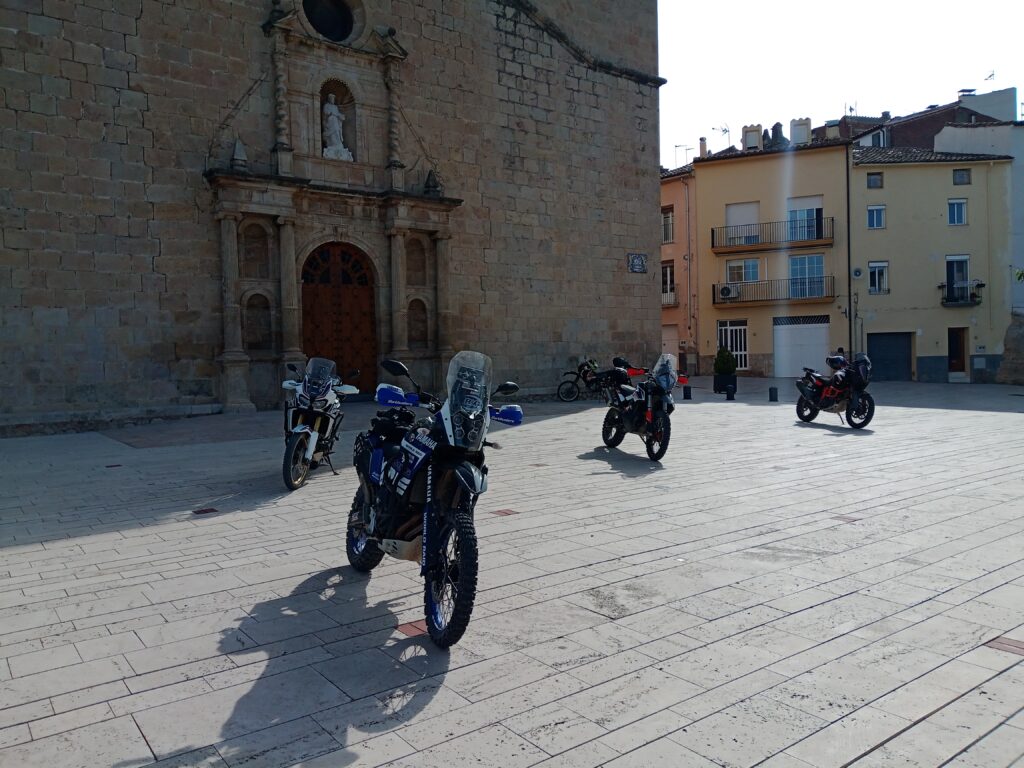 Duncan and the gang set off on the Saturday via Soria and Burgos to catch the ferry at Santander taking in more sights like Sad Hill Cemetery from The Good, the Bad and the Ugly. I came home to meet our next guests here. If you want to know more about Duncan's tours, have a look at Vida Aventuras. Duncan has been exploring Iberia for many years by motorcycle and knows where to go and what to see. He also knows where not to go and avoids some of the overhyped, overpriced biker tourist spots. His knowledge of the history, culture and nature of Iberia is excellent. Duncan's tours are arrange to suit the customers, not your standard off the shelf itinerary with little flexibility. He can also provide details of where to go and stay if you want to head out on your own adventure. So if you want a unique insight into Spain or Portugal, using your precious motorcycling time doing what you want not as dictated to by a set biking menu, give him a call.