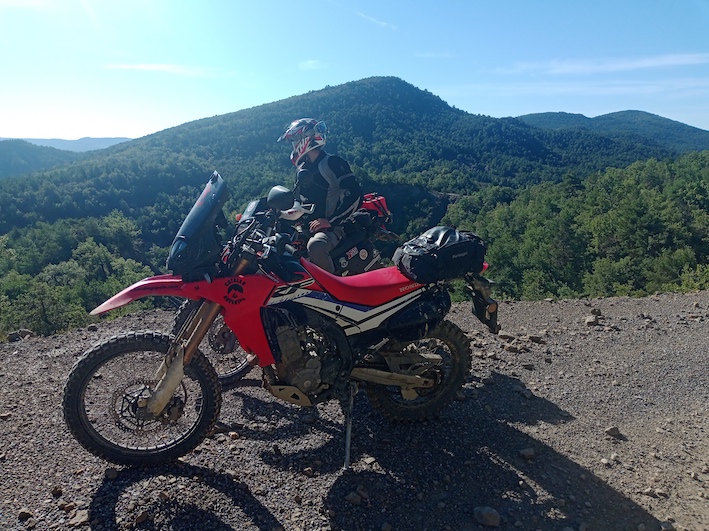 For the past few years I have been dropping off and collecting my rental Honda CRF250s to Austin Vince's customers for his trail riding events in Spain. I am often asked why I am not riding myself and, as I drive back to base after leaving customers their motorbikes, I have always promised myself that I would join in one day.
This year I had four motorbikes rented out for the V.I.N.C.E. (The Vastly Intelligent Navigation Challenge Event) and just happened to have a couple spare so, after a quick phone call to enlist eldest son Josh, we were signed up!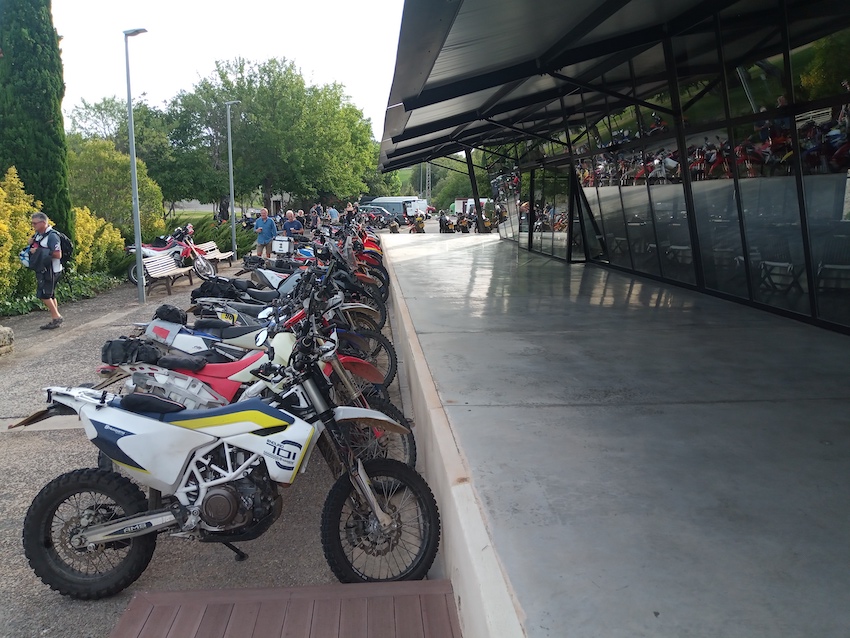 A bit of background for those unfamiliar with Austin Vince and his Spanish events. Back in the mid 90s Austin and some pals rode around the world on what became Mondo Enduro. Bear in mind this was before GPS navigation took off and mobile phones were in their infancy. It was proper adventure, on air cooled Suzuki DR350s, several years before Messrs Boorman and McGregor were actually inspired by Austin's trip and kickstarted the adventure biking scene that is still growing to this day. Austin met and married fellow adventurer and author Lois Pryce and they spent their honeymoon trail riding in the beautiful Catalan Pyrenees. From this trip emerged the idea for the V.I.N.C.E. and other trail riding adventure breaks. The idea behind it all is to navigate around the superb, endless trails of Spain using maps, a compass and a bit of old fashioned orienteering. Fear not, there is a GPS version of the V.I.N.C.E. as well for those rely on their tech. You may well have come across Austin at one the motorbike shows or a TRF (The Trail Riders Fellowship) meeting. Have a chat with him, he is very entertaining!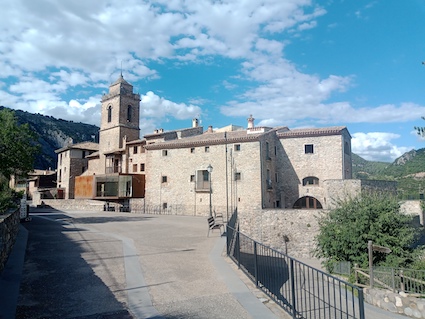 For the last fifteen years the V.I.N.C.E. has attracted riders from all around the world and should be on the bucket list for any TRF member and trail rider. The Pyrenees are relatively easy to get to from the UK. Some ride down, some come in vans loaded with bikes and others fly over. Some are even lucky enough to live a couple of hours away…
Once signed up you will receive detailed information a few weeks before the event so you can do your homework and mark up maps, print out notes and basically pre-plan as much as possible. This is definitely part of the fun and excitement. Austin provides details of hotels where riders can stay or you are welcome to camp or make your own arrangements. However the post match banter in the hotel bar and communal meals each night are very much part of the whole experience.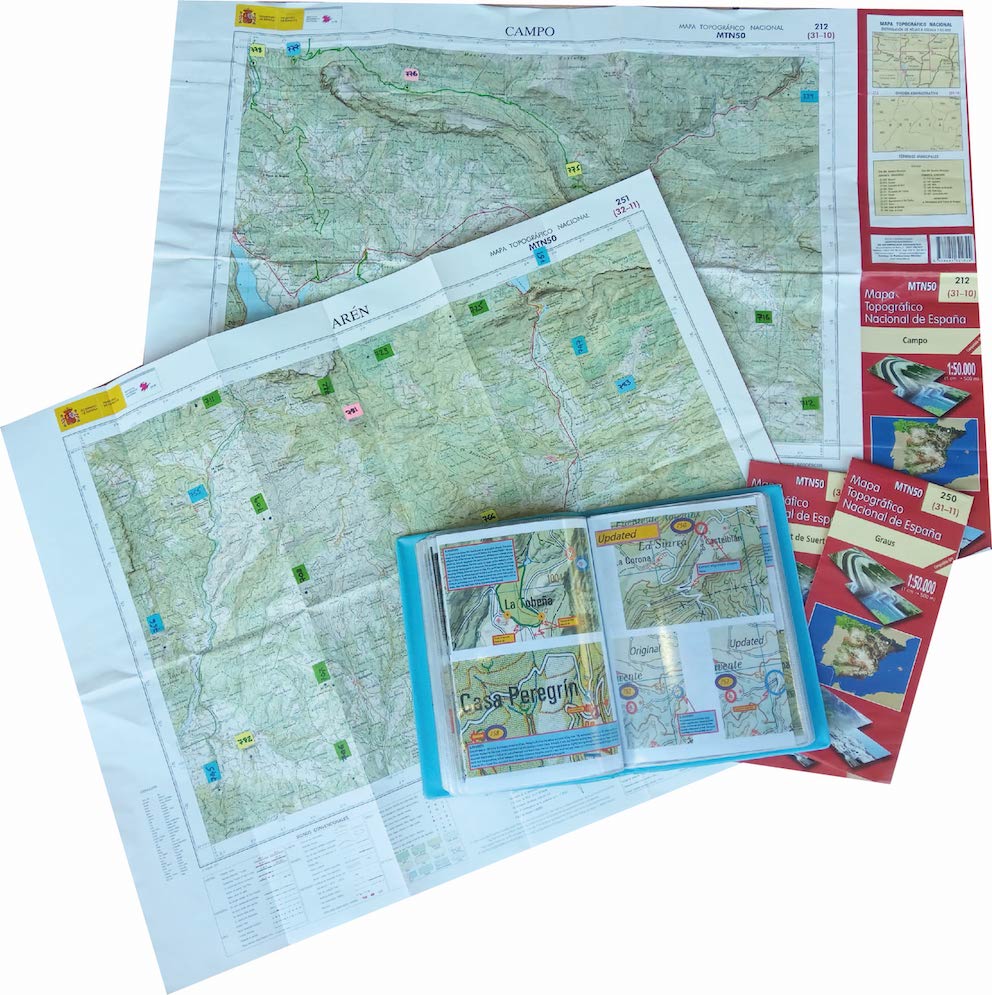 Who is it for?
Anyone who enjoys riding motorcycles off road in a stunning setting, taking in a wide variety of terrain without hikers, cyclists and horse riders shouting at you every few yards. A sense of humour and perspective are a great assets as well. It is a great help if you are sociable and get on with the other 'competitors'.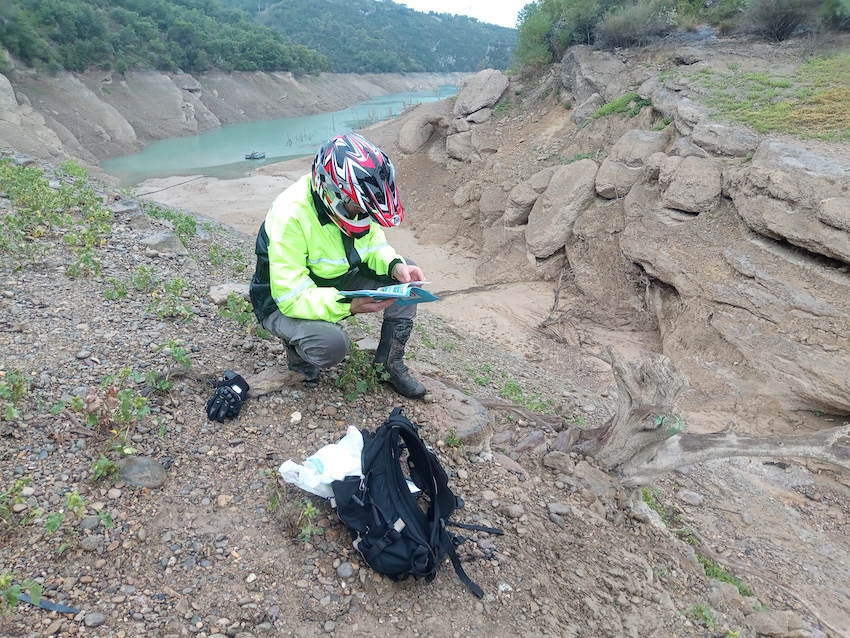 Is it competitive?
Well no, and yes. It depends on you and your team's attitude and expectations. A few teams were on the start gate at 8am and just returned by the 8pm cut off. These guys chalked off many of the 80 odd checkpoints whereas a score of around 30 was a pretty good average after three days of more relaxed riding. It would probably be better to be part of a team of like minded individuals with an agreed plan to avoid stress and conflict all round!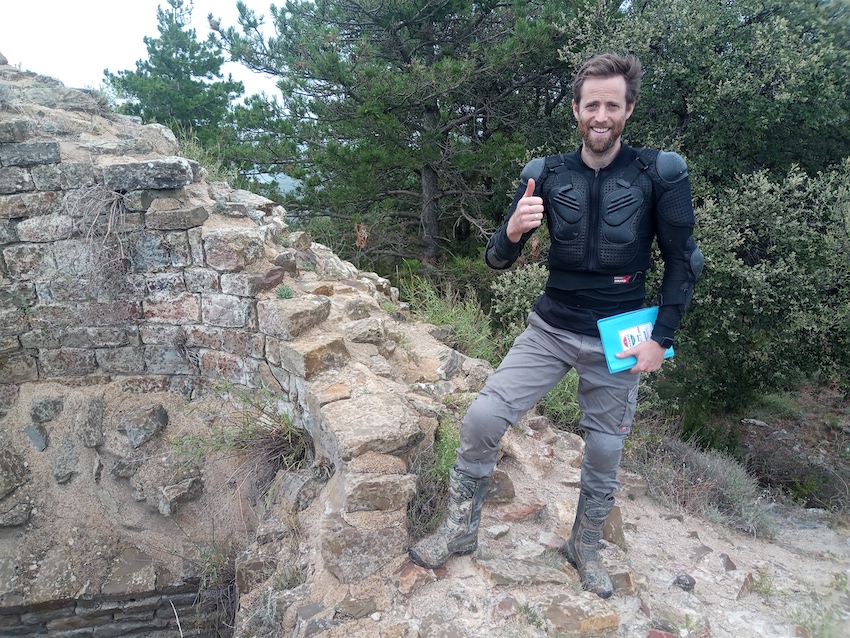 Do I need to be an off-road riding God?
Obviously not, as I took part. However some trail riding experience would definitely be an advantage and a reasonable degree of physical fitness is recommended. It is a lot of fun but certainly can be mentally and physically challenging if you don't trail ride regularly.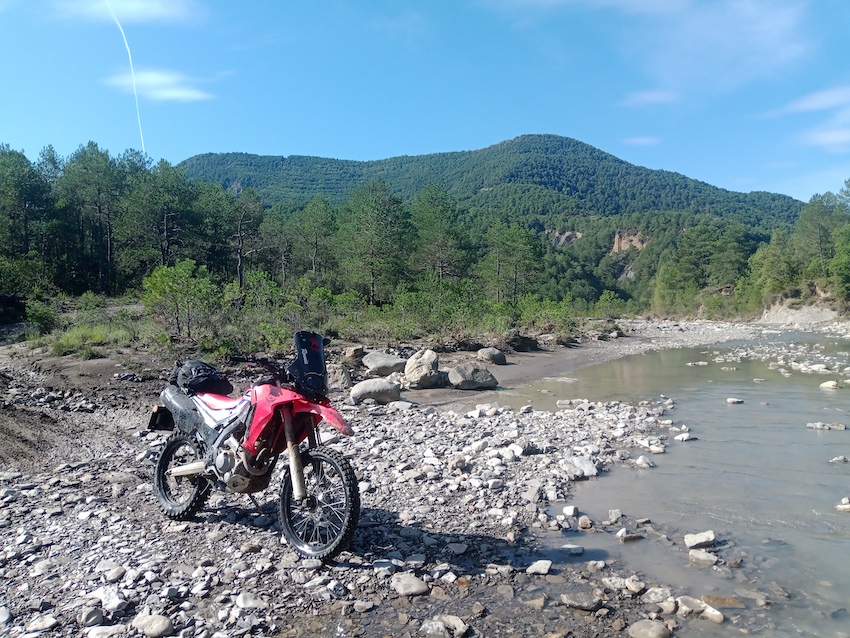 Should I take a massive twenty grand 'Adventure Bike' loaded with luggage and gadgets like all the magazines tell me I need?
If you wish, but you would need to be an accomplished off-road rider on large bikes. A smaller machine is a lot less daunting and much more fun without the worry of half a ton of expensive metal and plastic squashing you. There is a twin shock class that attracts many unusual and classic motorbikes. One young chap even rode a 1978 Yamaha XS750 shaft drive, and he managed sections that others (ok, me) found really challenging.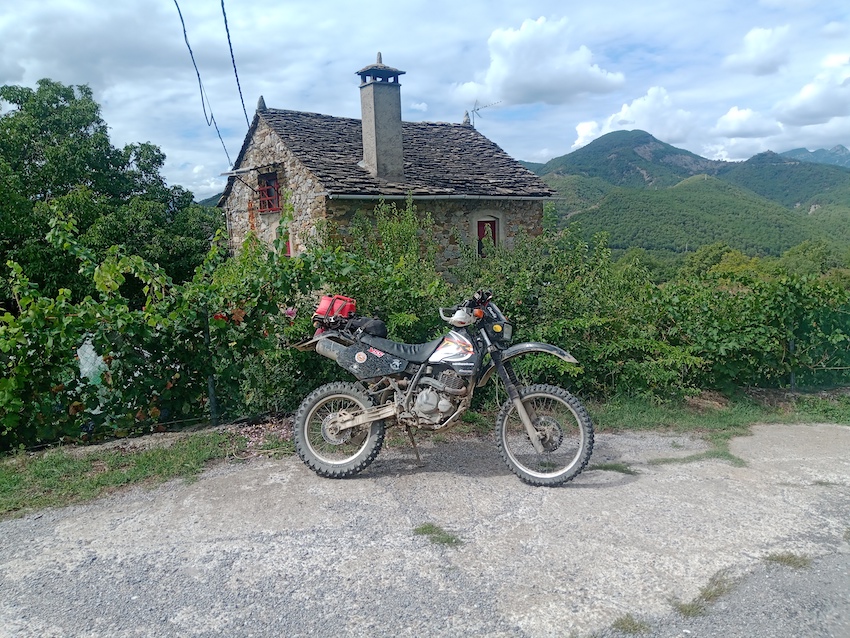 Can I ride on my own?
No. You need to be in a team of between two and four riders for sensible safety reasons. You can enter on your own though and you will be buddied up with another team.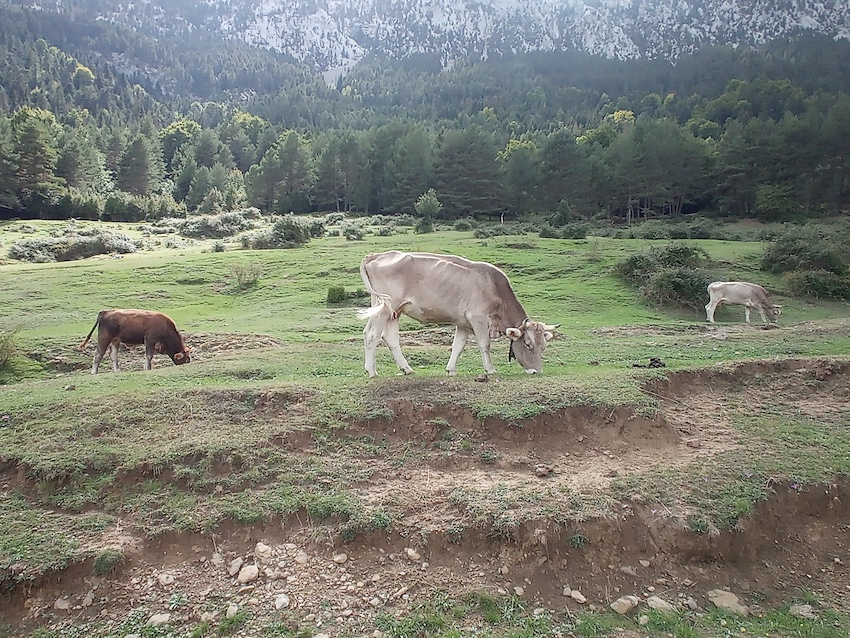 It is dangerous?
Anything undertaken on a motorbike has an element of danger. Nearly all the risk is down to the individual rider though, and if you come a cropper it will normally be your fault. You are less likely to be knocked off by a twat in a BMW on his phone, but may encounter goats, boars, wild dogs and farmers on tractors! If a section looks tricky then don't do it. Austin's notes are very comprehensive and he highlights the tricky stuff (mostly). There is no back up for either breakdowns or injuries. You will need to sort out any issues with your team and any other riders when out on the trails. Most of the participants are very friendly though and will help each other out.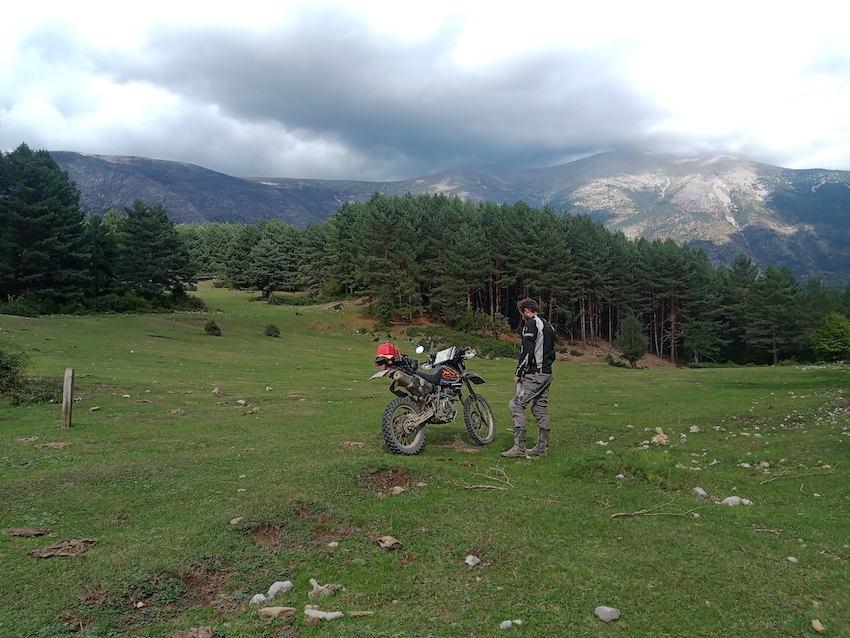 How did we get on?
I was lucky to have Josh on my side! Not only he had done most of the groundwork but actually knew how to read the maps and work out where we were. He is also a much better rider than me and, being younger and fitter, was always on hand to lift the bike off me each time I was stuck underneath it. We had a thoroughly good time and came in with an acceptable mid-table finish, very little of which was down to me I hasten to add. We met some brilliant people and can see why many return year after year to take part. The trails mapped out by Austin and Co are a fantastic mix, taking in every sort of terrain and riding through beautiful countryside with stunning views. If you enjoy a bit of greenlaning in the UK then you will love a few days exploring the unspoilt Spanish trails.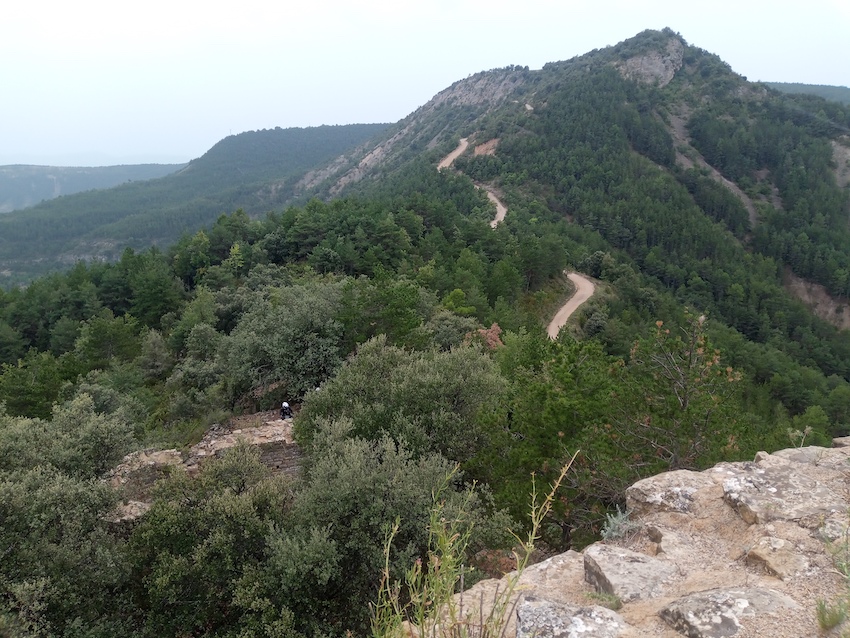 For more information on the V.I.N.C.E. and other Austin Vince events check out www.austinvince.com
If you would like to rent a trail bike have a look at www.catalanadventure.co.uk